Kingdom Kids
This group is for 5 to 12 year old children.
Our goal in K-2 is to come along side of parents in educating our children – to reinforce the Biblical values and core Christian lessons that parents have taught in the home.
Our desire is to help parents build a solid Christian foundation upon which our children can continue to add, a learning experience that will enhance and encourage a desire for further discipleship as they grow and mature in their faith. We take the admonition of Solomon very seriously, to "Train up a child in the way he should go, Even when he is old he will not depart from it" (Proverbs 22:6).
Each week we begin class with prayer and praise time, teaching our children the importance of praying with and for each other and celebrating all that God has done and continues to do in our lives. Then we engage in a fun yet educational lesson right from the Bible. Class participation is encouraged! The Bible lesson is followed by time for a craft or a group activity, perhaps an educational game!
Once in December we offer "Parents Time Out" for the parents our K-2 age children. Grace staff will escort the children next door to McDonalds where they will be treated to a Happy Meal of their choice (Grace picks up the tab), have some time on the Play Land, and then return to the church where the children will watch a "G" rated movie. Parents will have about 4 hours to do some Christmas shopping, go to lunch, or just go home and take a nap – knowing that their children are having a safe and wonderful time! Children are vitally important to us, and at Grace we count it as a blessing to be able to teach our children, to be involved in their "Training up in the way they should go."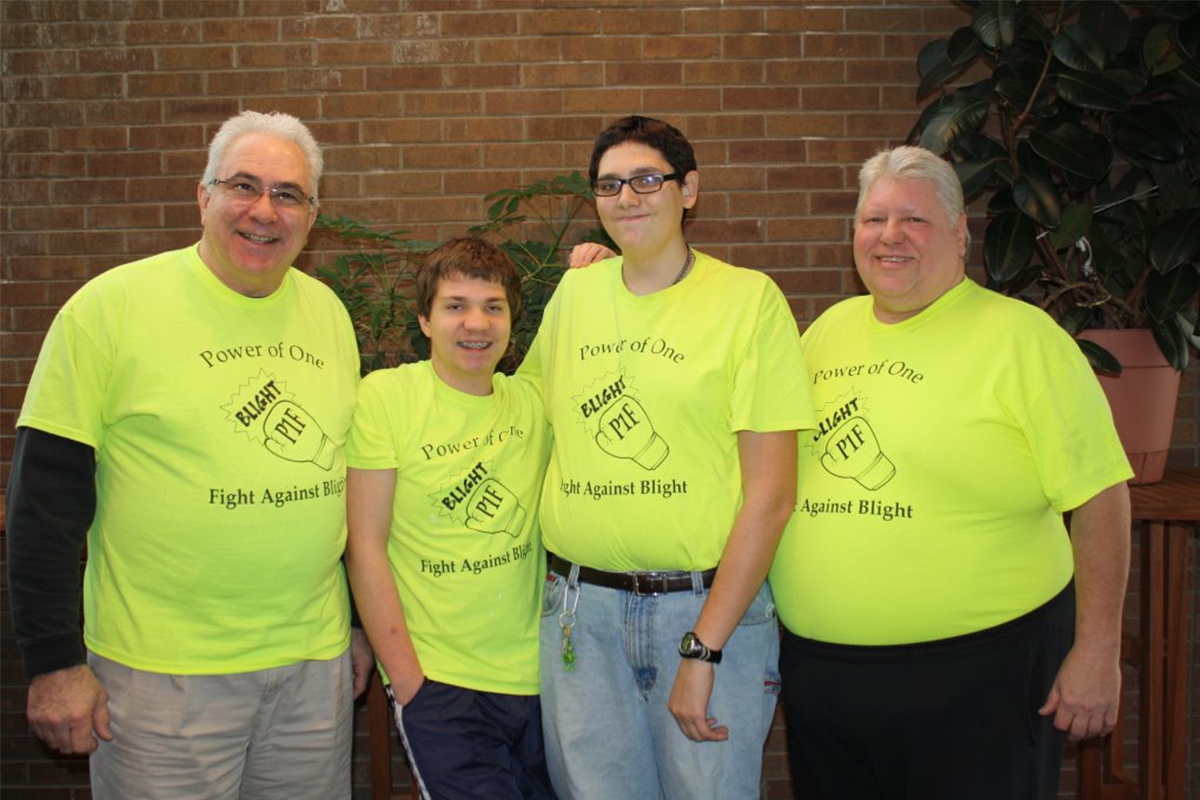 Power of One – Fight Against Blight
Strive not to be a success, but rather to be of value. – Albert Einstein
One Man, One Mower, One Lawn at a time! Power of One – Fight Against Blight operates under a simple philosophy: all you need is I.C.E.
I = Involvement – see something that needs to be done and do it (can do attitude).
C = Catalyst – motivate others to get involved by example (walk the talk).
E = Endurance – change takes time (Rome wasn't built in a day).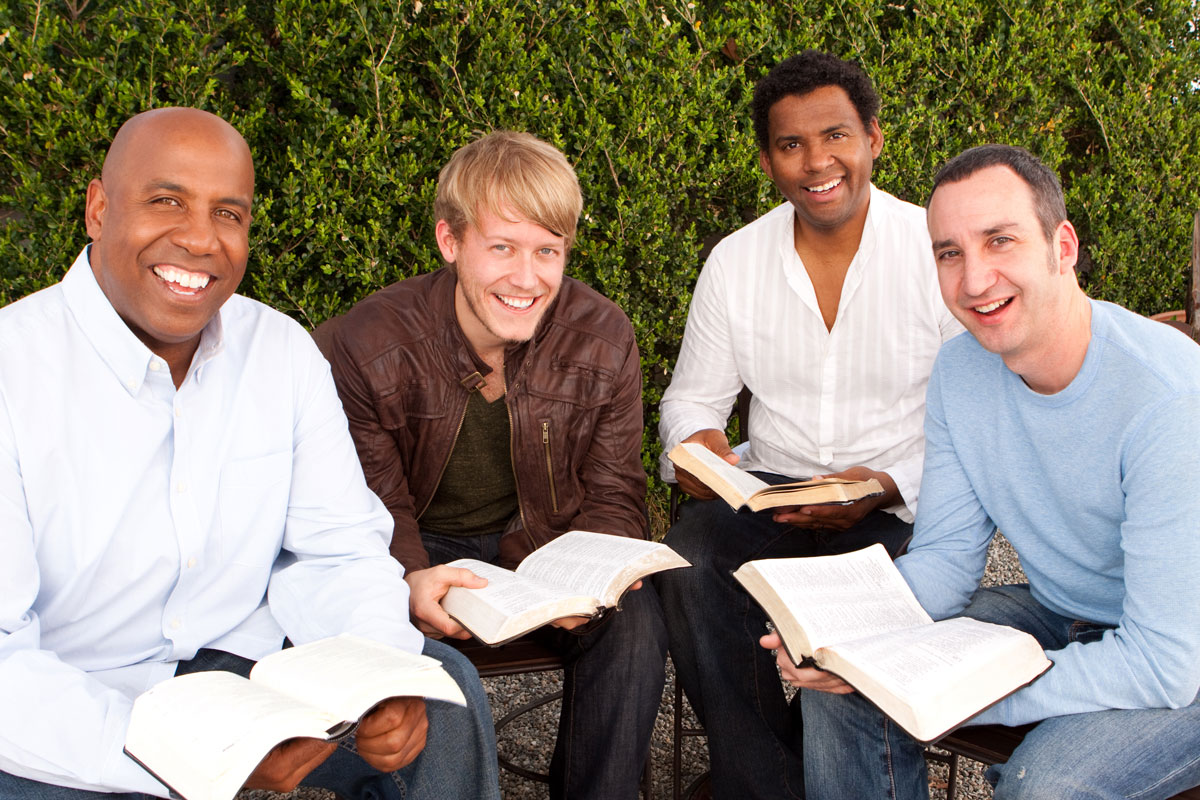 Men Need M.E.A.T.
(Mentoring, Encouragement, Accountability, and Teaching)
Returns in September! The second Saturday of every month, 9am – 10:30am.
A time for men to fellowship with other Christian Men over a buffet breakfast of eggs, sausage, french toast sticks, hash browns and beverages.
Each month there will be a discussion of issues that affect us as men of faith and will help give us tools to be the Men God has called us to. Currently we are reading and discussing "Guy Stuff or It's OK to Ask for Directions" by Tim Smith.
Please call or e-mail the office to let us know if you are coming.