Gary Cech – Lead Pastor
Pastor Gary grew up in Flint and was a 1972 graduate of Flint Southwestern High School. After nearly 20 years as a performer and having the opportunity to travel and entertain all over the world, God began to change his heart 1989 – a difficult change that would take another 3 years to complete. Having performed in numerous musicals, TV appearances and many years with Walt Disney Productions, it was his 10 years as the bass singer for The Diamonds (hits of "Little Darlin'", "The Stroll", etc) that he left his mark – but it came at a price.
A broken man through two divorces by 1989 was bad enough, but a head-on car crash in 1991 caused him to refocus his life.
The next year, God began to change a relationship with a close platonic friend from high school and later in 1992, Gary and Luanne were married.
God took Gary through a process of humbling before he was convinced that God could use a broken vessel for His glory. Gary returned to college to earn his BA in Management & Communications from Corban College in 1997 and then a Masters of Arts in Theological Studies from Moody Theological Seminary of Michigan in 1999.
Gary & Luanne served at Midland Christian Church in Midland MI from 1999 to 2005. In May 2005, God was making it clear that after 6 years, a more than triple sized growth and two successful building expansions – "It's time to go." Once again God was calling the Cech's to "Walk by faith, not by sight."
After almost a year of searching for God's plan and seeing the spiritual need in Flint MI, the idea of GRACE was presented to Randy Penwell, then Director of New Churches of Christ Evangelism (NCCE) and the rest is an ever growing history of God's blessing.
Between them, Gary & Luanne have four sons and three daughter-in-laws; Chris & Catherine, Jeff & Theresa, James & Jessica, and the youngest Joshua – who is enjoying being a 16-year-old uncle to James and Jessica's son Cael. Gary and Luanne are looking forward to be coming grandparents again through Jeff & Theresa in 2016.
Please feel free to contact Pastor Gary at GaryC@Grace247.org.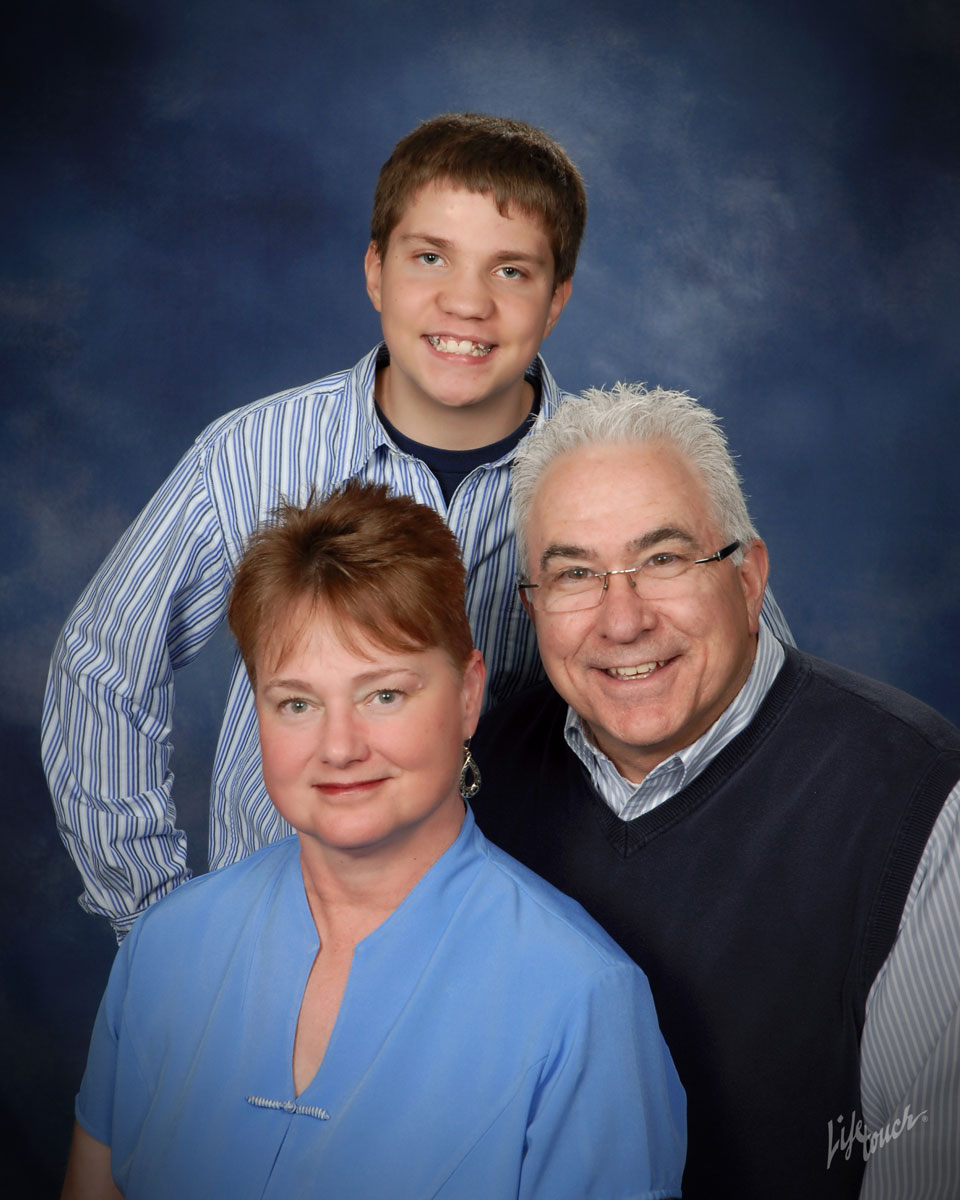 Clarence Campbell – Associate Pastor
Pastor Clarence and Laura Campbell first came to GRACE in 2010 but their connection with the Cech's began many years before that. They first became acquainted with Pastor Gary and Luanne in 2005 when they started attending Midland Christian Church in Midland MI. Having been a Pastor for many years, it was time for a break so Clarence thought his new vision could be in "pastoral support." Shortly after attending MCC, the Cech's felt God asking them to leave that ministry for a new adventure. Fast forward to 2010 in Flint MI when the Cech's were exiting a local restaurant (trying it out for the first time) and Clarence was entering (also for the first time) – a reconnection was made and the Campbell's have been at GRACE ever since.
Clarence and Laura have served GRACE wherever they have been needed. Clarence has been a Deacon, then Elder and now Associate Pastor. Laura is also deeply committed and involved at GRACE and serves as a Deaconess. They have four adult children, 9 grandchildren and one more on the way!
Contact Clarence at Clarence@Grace247.org.